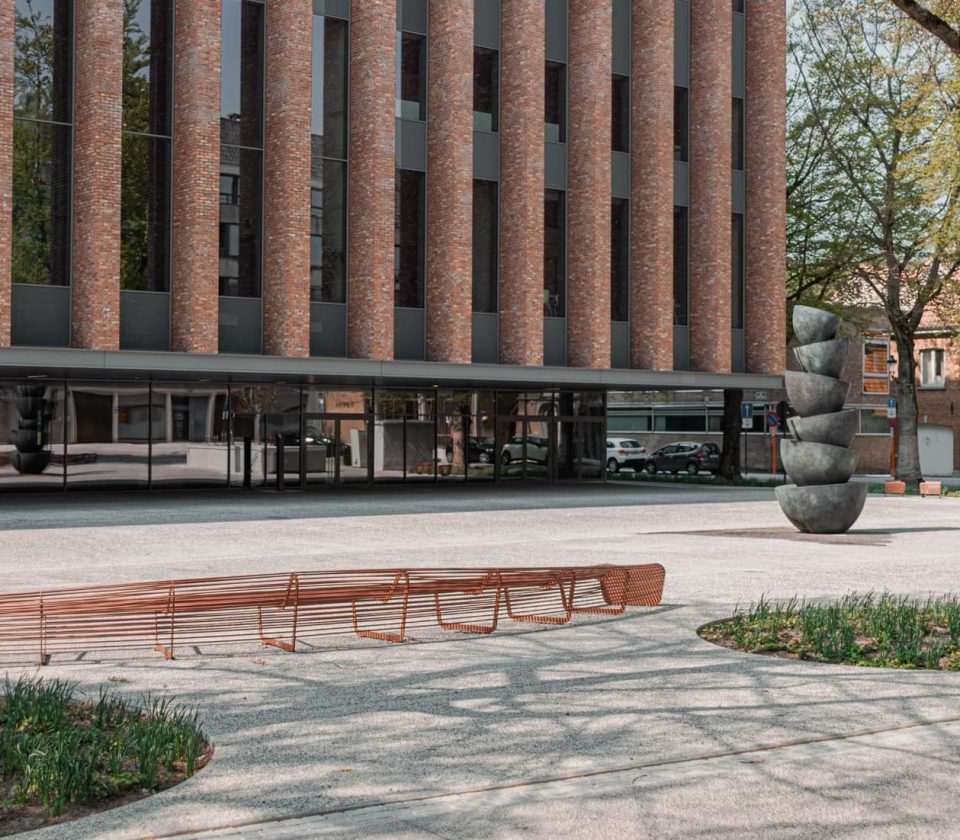 The Bruges Meeting & Convention Centre (BMCC) is the ideal venue for special events, conferences and trade fairs. Its outstanding location, within walking distance of numerous Bruges hotels and world-famous attractions, meets all the needs of a modern event and conference location. The ground floor — with a total area of 4,500m² — is the ideal space for trade fairs, larger public events and even concerts. The upper floors are designed for meetings and conferences for 10 to 516 participants. The design of this unique building provides all that you need: a plenary room with a retractable seating platform for 516 people, a spacious foyer, poster areas, 12 breakout rooms and a catering area on the top floor with a beautiful view of Bruges city centre.
1. The ideal venue
Meeting for an event in the heart of historic Bruges is a unique experience. Step outside the BMCC and immediately discover what this beautiful UNESCO World Heritage City has to offer. Enjoy delicious food, have a drink on a lively terrace, or pay a visit to a world-famous museum. The BMCC is easy to reach by public transport, on foot, by bicycle or by car.
3. We have sustainability at heart
Having an event at the BMCC means making a sustainable choice. The building's green roof
absorbs rainwater, purifies the air, and regulates
indoor temperature. You can also rely on green
energy thanks to heat pumps and solar panels,
which allow us to charge electric vehicles in the
underground parking garage. And what about
the products for your event? We order them
from local suppliers!
Rest assured that your event at the BMCC will be organized right down to the last detail. The BMCC team lives and breathes hospitality. We will think about your event with you and give you professional advice when you're choosing the most suitable space. Together we ensure the right foundation and structure for your event, from the very beginning until the final light goes out.
T

"The BMCC is the perfect place for your event. It's the ideal location combined with professional service."